We use Excel spreadsheets everyday. We use them to prepare budgets and reports. We even use them when drafting plans and forecasts. With this ubiquitous office application, entering data and carrying out on-the-spot computations and analysis is quick and easy. However, when it's time to consolidate Excel data, I won't be surprised if you wished there was an easy way.
In fact, you were probably looking for a solution before landing on this page, right?
Because budgeting, reporting, planning, and forecasting are normally done by a group of people and not just by one individual, spreadsheets bearing the necessary data can be scattered in different folders, desktops, offices, and, in the case of really large organisations, geographical locations.
How are these data brought together? Through email attachments or by sharing folders in a local area network. Each member of the working team sends out copies of their own spreadsheets to other members, who then review them, make necessary changes, then send back to the source. The files can go back and forth until everyone is satisfied.
With each sending, sharing, and edit, business critical data gets exposed to all sorts of spreadsheet risks. Copy-paste errors, omission of a negative sign, erroneous inputs, accidental deletions, and even fraudulent manipulations can take place. And because each member can end up with multiple versions of a single spreadsheet, the chance of working on the wrong version exists.
So when all the data gets consolidated and finalised, it is possible for the end product to contain significant errors. It may not happen all the time, but it certainly can happen.
But that's not the only disadvantage of spreadsheets. The entire process of comparing cells and sheets, copy-pasting data, linking cells, writing formulas, and specifying ranges can be very tedious, not to mention time-consuming. With spreadsheets, beating deadlines is always an almost impossible exercise.
What you need is a solution that will no longer require you to consolidate Excel spreadsheets. One that is faster, more reliable, and significantly less error-prone. Denizon has a server-based solution that has all those capabilities and much more.
With a server-based solution, all your data is stored in one place. Everyone is working on the same data source, so consolidation is fast and easy. Everyone becomes synchronised and no one has to worry about working on the wrong version.
Read more about our server-based solution
More Spreadsheet Blogs
?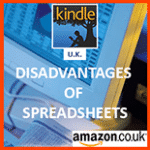 amazon.co.uk
?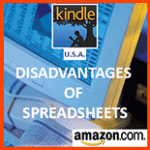 amazon.com