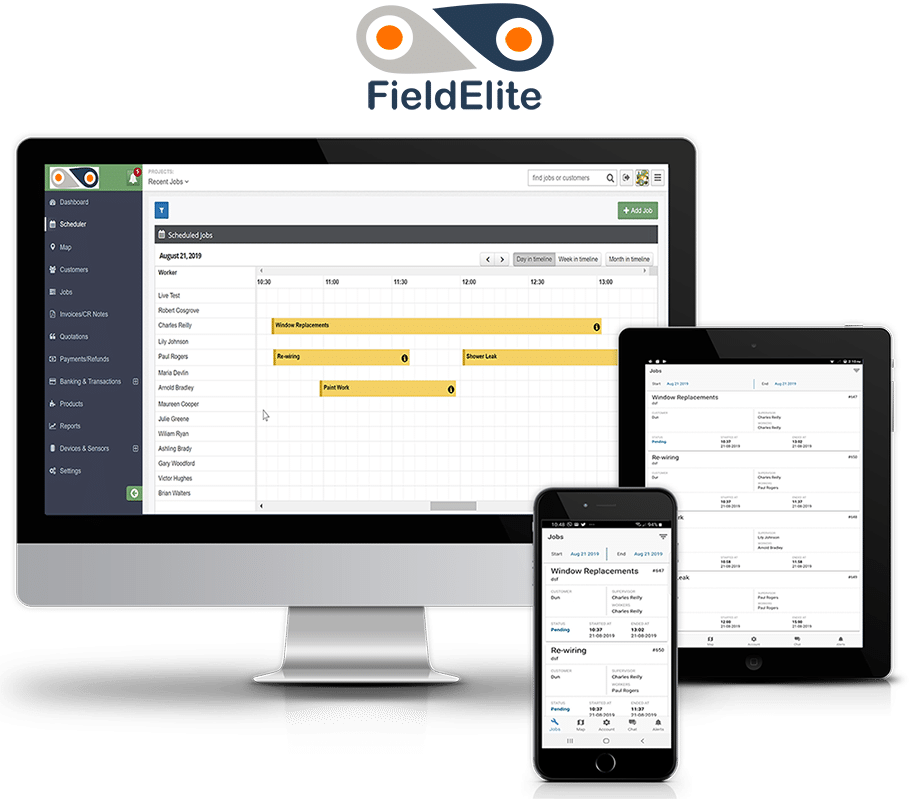 MOBILE WORKFORCE MANAGEMENT
Do you know WHERE your field workforce is at this very moment?
Could you pick them out on a live map and instantly REROUTE them to another customer work order?
Field service organisations, Distributed Teams are challenged in understanding How, When and Where their mobile field workforce are at any given time. Ensuring compliance and Health & Safety are just two sides of the equation, while efficiency and cost containment comprise the other.
FieldElite empowers end-to-end Mobile Workforce Management, automating your field service processes and operations. Through real-time updates, your dispatcher, supervisor or field operations manager is in control, with visibility at all times.
Enter your Jobs into FieldElite & Workers get Alerted
via the Mobile App
JOB DONE!
Job management software designed to improve your efficiency and enhance customer experience.
Helps to keep customers up to date with the progress of each job and collects feedback when the job is done!
Engaged, happy customers lead to more referrals – and a healthier business.
Choose a Plan for your Workforce
€49
Per Month
NEWCOMER

1-5 Users


€99
Per Month
START UP

6-10 Users


€149
Per Month
BUDGET

11-20 Users


Enterprise


ENTERPRISE

Contact Us


Return on investment from the start!
Instant benefits from day one from Field Elite
Real Time Connectivity
Connect your back-office & mobile teams to unlock business growth
See FieldElite in a live action Demo 
Call and we will be only too happy to help arrange a demo
Complete the form and we will try to accommodate as much as possible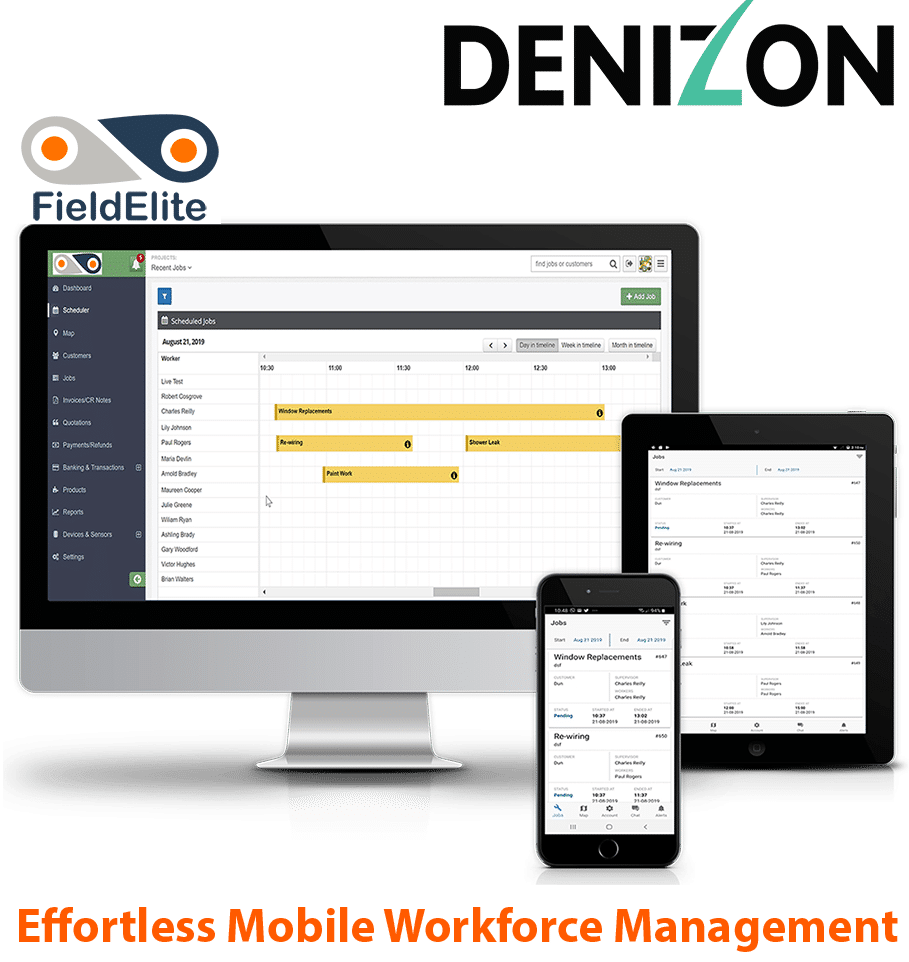 What is Mobile Workforce Management?
Mobile Workforce Management is the automation of the entire end-to-end workflow and operations in any service or transport sectors. Mobile Workforce Management is also known as Field Service Management, Service Management, Job Scheduling Software and Job Management Software.
Mobile Workforce Management replaces manual planning and paper job forms with intelligent and dynamic electronic scheduling, making it easy to schedule for multiple mobile workers or resources at the same time.
FieldElite Mobile Workforce Management enables mobile workers receive their jobs instantly in the field on smartphones using native Android mobile app.
Lengthy and laborious job forms are no longer required – customised workflows are completed on the mobile device, and the job can be completed instantly in the field, allowing the customer to be invoiced immediately.