Energy Management Software for Smart Meters & Sensors
Drive Down Spikes & Drive Up
Savings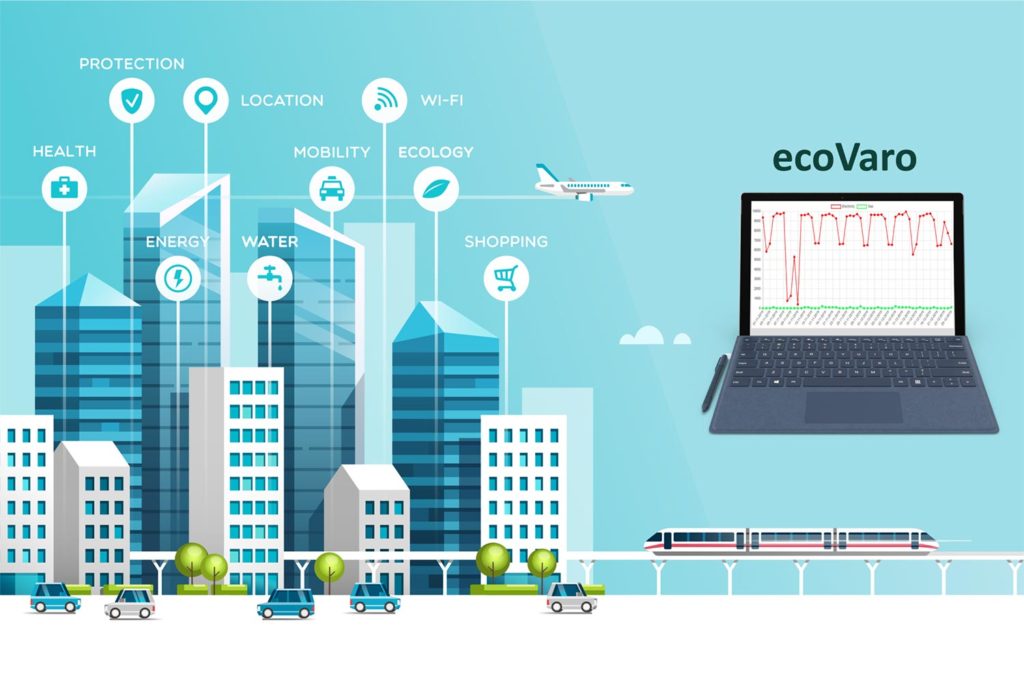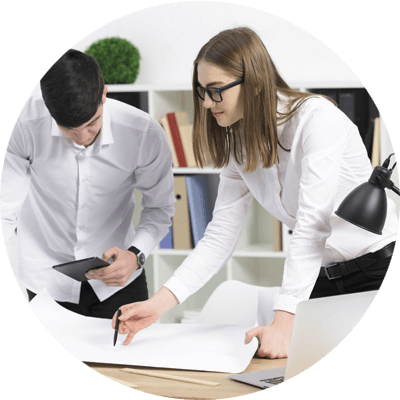 Harness the power of real-time energy and environmental monitoring with ecoVaro.
Monitor electricity, gas, water, oil, carbon, temperature, humidity, solar power, geothermal, hydroelectric, air pressure, and much more.
Our innovative ecoVaro logger collects data from meters and sensors, transforming it into visually compelling graphs for actionable insights.
Achieve comprehensive energy consumption monitoring with EcoVaro's 24/7 surveillance.
Our system compiles and analyzes data from diverse seasons to varying regimes for thorough insights.
The logger's sensors capture consumption feeds, documenting and validating parameters in the software.
Additionally, pulse information is recorded every 15 minutes, enabling observation and comparison of consumption trends over specified periods.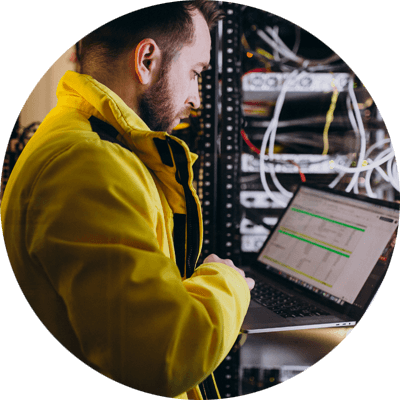 Say goodbye to tedious hours spent sifting through Excel sheets.
With EcoVaro, data breakdown and analysis are automated, saving you valuable time.
Our user-friendly reports present information in a clear and accessible format. Enhance your capital budgeting using this valuable insight. Access and manage electricity, temperature, humidity, and other building data across multiple locations seamlessly through the intuitive ecoVaro dashboard.
Compare energy supplier tariffs effortlessly and choose the rate that best suits your needs.
Rest easy knowing that the safety of your collected data and generated reports are a top priority within the ecoVaro system.
Our ecoVaro logger itself ensures data preservation even during power outages or when the unit is turned off, thanks to its robust 64GB onboard storage capacity. In addition, our cloud-based integration employs industry-grade encryption, providing an extra layer of protection.
This means that the parameters monitored by the sensors remain secure and tamper-proof, relieving you of any concerns.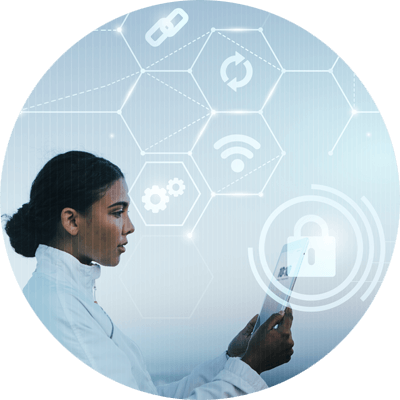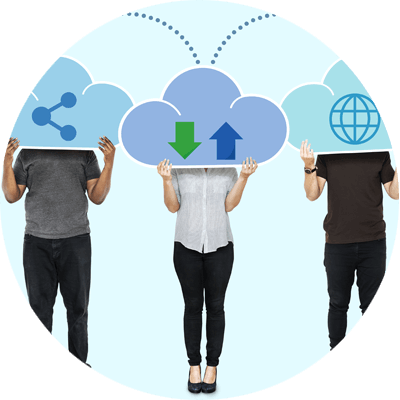 Empower yourself with on-the-go energy consumption management using ecoVaro.
Access your data and reports from any location, allowing you to stay informed and in control. With this capability, you can easily monitor whether your factory supervisors are implementing the discussed cost-cutting measures, even when you're in a board meeting halfway around the world.
No more worries about things being overlooked or disregarded in your absence. Stay connected and ensure accountability with ecoVaro.
Seamlessly integrate the ecoVaro logger into your establishment's Wi-Fi network for effortless connectivity.
ecoVaro's energy management system caters to diverse sectors including retail, commercial, and industrial.
Additionally, you have the flexibility to set up the logger independently from your facility's internal network, providing you with the freedom to choose the setup that best suits your specific situation and requirements.
Enjoy adaptable connectivity options with ecoVaro, empowering you to optimize energy management regardless of your network preferences.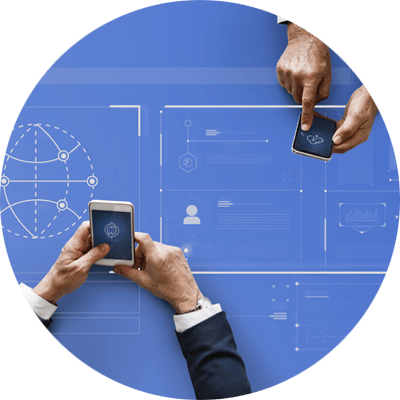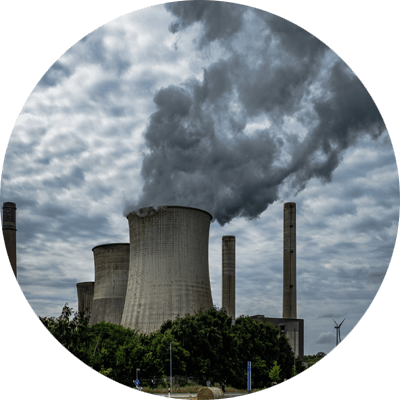 In the electric, oil, and gas sectors, carbon emission reports play a vital role as a key metric.
With ecoVaro, you gain the ability to analyze periodic energy consumption for your facility, allowing you to identify specific areas that can be modified and improved to enhance energy efficiency.
ecoVaro places this power in your hands, empowering you to take control of your building's energy performance.
You can set customized KPIs (key performance indicators) and alarms within the target facility, ensuring you stay informed and proactive in achieving your energy goals.
Breakdowns based on time duration, from 15-minute intervals, to daily, weekly and monthly information.
Energy Usage Reporting through Consumption Charts, Regression Charts, Cusum Charts and Heatmaps to sub-meter level.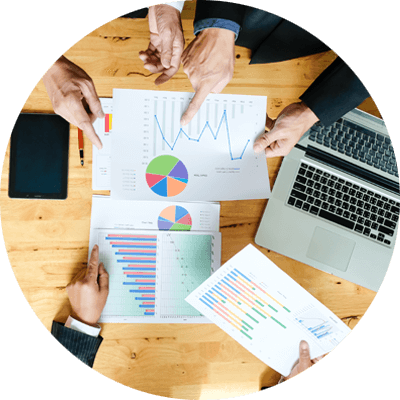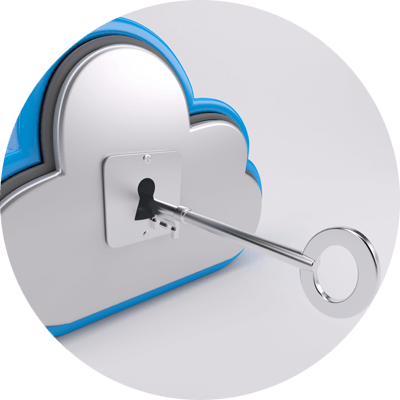 With continuous, round-the-clock monitoring, the ecoVaro logger diligently captures and aggregates data every day, throughout the year.
The high level of accuracy in the monitoring process ensures that you can trust the data collected from your meter.
ecoVaro employs a cloud-based infrastructure with robust end-to-end encryption, guaranteeing the safety and security of your data without any concerns about downtime.
Even when powered off, the logger retains the collected data, providing you with peace of mind and assurance of accurate readings.
At EcoVaro, our team is committed to delivering seamless integration of our system with your facility. We understand that every industry has its unique quirks and challenges, and we're here to guide you through the process.
We'll provide personalized assistance, including demonstrating how the setup will specifically work for your application.
Our experienced technicians are readily available to handle the installation and commissioning of the system, ensuring that it adheres to the safety codes of your facility.
Count on us to provide comprehensive support and expertise throughout the entire implementation process.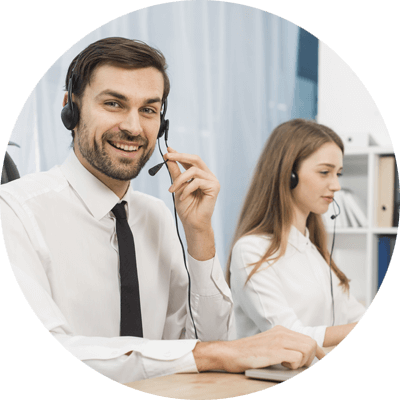 Showcase energy saving opportunities
Analyse the impact that your operations have across the entire supply chain
Reduce pollutant emissions in your pharmaceutical laboratories
Data-driven insights to optimise the lifecycle of your assets
Map out the energy use patterns in your farm
Optimise Equipment Operations
Note Equipment Inefficiencies
Identify Weak Points in Rooms
Green Buildings for Energy Saving
Minimise Power Wastage across Public Buildings