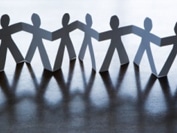 When you acquire a company through an MBO, your hopes are always high. You know the business more than anyone else and you've got too much at stake to do a sloppy job. So how could things go wrong? Well sometimes they do. And if you don't make a quick business turnaround, you could end up losing more than just your company.
If that management buyout was financed by a bank, then chances are you were required to invest a sizable amount from your own pockets. I won't be surprised if you even remortgaged your house for it.
Regardless of your source of funding, whether it was a bank, a venture capitalist or through a deferred consideration, the mere thought of losing your job and getting buried in enormous debt at the same time might be too much to bear. If you get too overwhelmed by your emotions and can't think clearly, you'll have to step out of the driver's seat and have someone take over.
That someone can't be a member of the management team that took part in the management buyout. Like you, he might be in panic mode as well. You need someone from the outside who has no emotional attachments to the company and hence can view the crisis from a clear perspective.
We at Denizon can help you in that regard.
Our expertise in programme management and large scale business change allows us to approach this type of problem in an efficient manner so that you don't incur unnecessary costs for the business turnaround.
These are some of the things we'll do:
Review and Plan
We'll take a closer look at all factors affecting your business: governance and organizational structures, employees, suppliers, systems and procedures, roles and responsibilities, etc. We'll also identify potential risks and assess the likelihood of them affecting your business.
This will give us a clearer picture of cause-and-effect relationships as well as the specific tasks on hand.
Thus, when it is time to draft a plan, we can do so from a well-informed standpoint. This will enable us to target specific areas of improvement and avoid pointless activities.
Assure all stakeholders
Once a watertight plan has been formulated, we'll have to approach your stakeholders. They'll need to know what your directions are. Once they're all sold on the plan, we could implement our strategies unimpeded.
This is a very crucial part because a skeptical stakeholder can serve as a major stumbling block in our efforts to improve the situation. We need to convince your banks, sponsors, and investors in order to avoid additional financial obstacles. We need to convince your suppliers too. If they cut off or limit supply, we won't be able to continue doing business.
Most of all, we need to persuade your staff and employees that the proposed major changes have to be carried out in order for the company to survive. You can't run your operations without them on board.
Redesign and set up new systems and procedures
Any company requiring a turnaround will certainly have systems and procedures that are no longer working well in the current conditions and hence would require either major changes in key areas or a total revamp. We'll study personnel roles and responsibilities as well as systems and processes, including financial and IT systems, and supervise the implementation of necessary changes.
We'll evaluate your existing IT architecture and determine how we can best maximize what you already have and propose what we think will work more efficiently for our proposed systems and procedures. Every piece of hardware or software we recommend will take into consideration your present resources. There are many solutions out there and we'll help you find the best fit.
It is not easy to reverse the fortunes of a company going down. That's why we will have to work closely with you and continue to monitor your progress even after things may start looking bright again. Collaborative effort is needed to bail you out of a downward spiral. Collaborative effort is also needed to ensure that you don't fall into that condition again. We can help: contact us.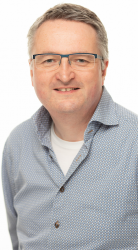 Latest posts by Garrett Trant
(see all)