Most of the regulatory compliance issues we talked about concerning spreadsheets have been related to financial data. But there are other kinds of data that are stored in spreadsheets which may also cause regulatory problems in the future.
In the US, a legislation known as HIPAA or Health Insurance Portability and Accountability Act is changing the way health care establishments and practitioners handle patient records. The HIPAA Privacy Rule is aimed at protecting the privacy of individually identifiable health information a.k.a. protected health information (PHI).
Examples of PHI include common identifiers like a patient's name, address, Social Security Number, and so on, which can be used to identify the patient. HIPAA covers a wide range of health care organisations and service providers, including: health plan payers, health care clearing houses, hospitals, doctors, dentists, etc.
To protect the confidentiality, integrity, and availability of PHI, covered entities are required to implement technical policies such as access controls, authentication, and audit controls. These can easily be implemented on server-based systems.
Sad to say, many health care organisations who have started storing data electronically still rely on spreadsheet-based systems. Those policies are hard to implement in spreadsheet-based systems, where files are handled by end-users who are overloaded with their main line of work (i.e. health care) and have very little concern for data security.
In some of these systems, spreadsheet files containing PHI may have multiple versions in different workstations. Chances are, none of these files have any access control or user authentication mechanism whatsoever. Thus, changes can easily be made without proper documentation as to who carried out the changes.
And because the files are normally easily accessible, unauthorised disclosures – whether done intentionally or accidentally – will always be a lingering threat. Remember that HIPAA covered entities who are caught disclosing PHI can be fined from $50,000 up to $500,000 plus jail time.
But that's not all. Through the HITECH Act of 2009, business associates of covered entities will now have to comply with HIPAA standards as well. Business associates are those companies who are performing functions and services for covered entities.
Examples of business associates are accounting firms, law firms, consultants, and so on. They automatically need to comply with the standards the moment they too deal with PHI.
More Spreadsheet Blogs
?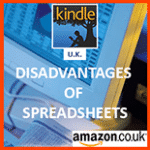 amazon.co.uk
?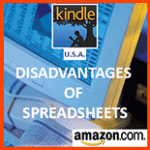 amazon.com