Splash pages for libraries
Empowering Seamless Wi-Fi Experiences and Amplifying Knowledge Sharing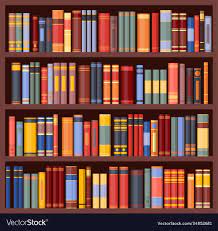 Use the full potential of your library's Wi-Fi experience with Cisco Meraki splash pages. As the gateway to seamless connectivity, these captivating web pages create a user-friendly journey for patrons connecting to your network.
Immerse patrons in your library's unique brand by customizing splash pages with your logo and colors. Craft a cohesive digital presence that reflects your identity, leaving a lasting impression on visitors as they connect and explore your world of knowledge.
But that's not all. Splash pages are a powerful tool for information dissemination. Share important updates, events, policies, and valuable resources directly on the splash page. Keep patrons in the know, ensuring they stay connected and engaged with the latest offerings from your library.
With Cisco Meraki splash pages, you hold the key to an optimized Wi-Fi experience, fostering patron engagement and establishing a robust digital presence within your library community. It's time to transform connectivity, empower information sharing, and unlock the full potential of your library with a captivating splash page
Specialised For Libraries
hassle-free Wi-Fi connection experience for patrons, quickly and effortlessly connect to the library's network
Customize your splash pages with your library's unique branding
Effective Information Sharing
A powerful platform for sharing important updates, events, policies, and resources with library patrons.
Enhanced Patron Engagement
Collect valuable data, such as email addresses or social media profiles, and leverage it to drive targeted marketing campaigns, personalized communication, and meaningful engagement with your community.
Robust Analytics and Insights
Gain valuable insights into patron behavior, preferences, and network performance through built-in analytics tools.
Ready to elevate your library's Wi-Fi experience and engage patrons with splash pages? Experience the transformative power for yourself!
Get started today and create seamless connectivity, captivating branding, effective information sharing, enhanced patron engagement, robust analytics, and a strengthened digital presence. Let us help you create a connected and vibrant library community. 
Contact us now to schedule a demo or learn more about how splash pages can revolutionize your library experience. Together, we can take your library to new heights.