Today's global marketplace rewards nimble organizations that learn and reinvent themselves faster than their competition. Employees at all levels of these organizations see themselves as members of teams responsible for specific business processes, with performance measures tied to the success of the enterprise. As team members, they are "owners" of the process (or processes) to which they are assigned. They are responsible for both the day to day functioning of their process(s), and also for continuously seeking sustainable process improvements.
Transforming a traditionally designed "top down control" enterprise to a process-based organization built around empowered teams actively engaged in business process reengineering (BPR) has proven more difficult than many corporate leaders have expected. Poorly planned transformation efforts have resulted in both serious impacts to the bottom line, and even more serious damage to the organization's fabric of trust and confidence in leadership.
Tomislav Hernaus, in a publication titled "Generic Process Transformation Model: Transition to Process-based Organization" has presented an overview of existing approaches to organizational transformation. From the sources reviewed, Heraus has synthesized a set of steps that collectively represent a framework for planning a successful organizational change effort. Key elements identified by Hernaus include:
Strategic Analysis:
The essential first step in any transformation effort must be development of a clear and practical vision of a future organization that will be able to profitably compete under anticipated market conditions. That vision must be expected to flex and adjust as understanding of future market conditions change, but it must always be stated in terms that all organizational members can understand.
Identifying Core Business Processes:
With the strategic vision for the organization in mind, the next step is to define the core business processes necessary for the future organization to function. These processes may exist across the legacy organization's organizational structures.
Designing around Core Processes:
The next step is development of a schematic representation of the "end state" company, organized around the Core Business Processes defined in the previous step.
Transitional Organizational Forms/ Developing Support Systems:
In his transformation model, Hernaus recognizes that information management systems designed for the legacy organization may not be able to meet the needs of the process management teams in the new organization. Interim management structures (that can function with currently available IT system outputs) may be required to allow IT professionals time to redesign the organization's information management system to be flexible enough to meet changing team needs.
Creating Awareness, Understanding, and Acceptance of the Process-based Organization:
Starting immediately after the completion of the Strategic Analysis process described above, management must devote sufficient resources to assure that all organization members, especially key managers, have a full understanding of how a process-based organization functions. In addition, data based process management skills need to be provided to future process team members. It is not enough to schedule communication and training activities, and check them off the list as they are completed. It is critical that management set behavioral criteria for communication and training efforts that allow objective evaluation of the results of these efforts. Management must commit to continuing essential communication and training efforts until success criteria are achieved. During this effort, it may be determined that some members of the organization are unlikely to ever accept the new roles they will be required to assume in a process-based organization. Replacement of these individuals should be seen as both an organizational necessity and a kindness to the employees affected.
Implementation of Process Teams:
After the completion of required training AND the completion of required IT system changes, process teams can be formally rolled out in a planned sequence. Providing new teams with part time support by qualified facilitators during the firsts weeks after start-up can pay valuable long term dividends.
Team Skill Development and Continuous Process Improvement:
Providing resources for on-going skill development and for providing timely and meaningful recognition of process team successes are two keys for success in a process-based organization. Qualified individuals with responsibility for providing training and recognition must be clearly identified and provided with sufficient budgetary resources.
The Hernaus model for transformation to a process based organization is both well thought out and clear. His paper provides an ample resource of references for further study.
To read the read the complete publication, visit:
//web.efzg.hr/RePEc/pdf/Clanak%2008-07.pdf.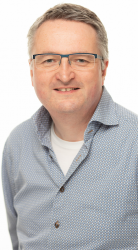 Latest posts by Denizon Team (see all)