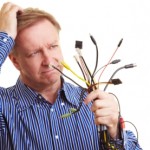 You can't be assured of a competitive advantage by just buying the latest technology. Your top competitor can easily match that feat by simply spending as much on the same tools. To be always at least a step ahead, you'll need to perform tweaks on your IT processes aligned with the strengths of your organization.
IT solutions are like a pair of sneakers. If they fit perfectly, they'll help you run the extra mile. If they don't, you can develop blisters faster than you can reach a single mile.
In all our efforts to enhance and streamline your IT processes, we'll start by looking at all your logistical advantages, limitations, and objectives to determine which technologies suit you best. Once we've obtained them, we'll perform the appropriate customizations to make them perform optimally under the conditions unique to your organization.
Below are just some of the enhancements we can apply to your organization:
Put up application and systems monitoring to identify bottlenecks and underutilized resources in your IT infrastructure.
Propose areas where you can plough back the generated savings to further improve your ROI.
Take scalability into consideration when pushing for certain IT investments to ensure that the IT solution will work for your organization not only today but even as your organization grows.
Introduce mobile-capable enterprise-class IT solutions that allow seamless collaboration between team members working at different locations on the globe so that pressing matters can be resolved and decisions can be arrived at as quickly as possible.
Integrate Business Intelligence into your IT system so that massive collections of data can be processed into insightful information which managers can draw on to make intuitive decisions.
Introduce avant-garde solutions, like virtualization and infrastructure sharing, which may require large scale changes but can also significantly reduce operational costs.
Find out how we can increase your efficiency even more:
Please feel free to: contact us.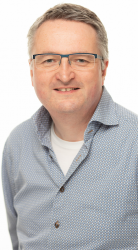 Latest posts by Garrett Trant
(see all)