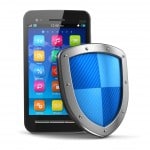 Today's advanced enterprises make extensive use of mobile devices in order for team members to exchange information, collaborate, and carry out business whenever and wherever they need to. BlackBerries, iPhones, Google Phones, and other smartphones as well as PocketPCs and PDAs are now allowed wireless remote access to the enterprise network.
As a result, they introduce additional vulnerabilities into the system.
Bluetooth exploits and unencrypted passwords can allow malicious individuals to gain access to private information.
Various wireless technologies that have substantially simplified the task of transferring data have provided openings for malicious code. In addition, the diversity of these wireless technologies combined with the constrained environments of these devices have made it difficult to come up with an all-in-one solution.
All PocketPCs, PDAs and smartphones can be synchronized with PCs and laptops, giving malware an entry point into computers and networks. Memory cards are guilty of this too.
VoIP, which are usually unencrypted, allow other people to perform unauthorized capture and recording of private conversations.
Mobile security is still an emerging discipline. Because of this, many organizations that allow members' mobile phone access into the network don't actually have a specific security policy for such devices.
That's why we're here to help. We'll conduct a thorough evaluation of your security policies and systems in relation to mobile devices and seal gaps we spot along the way. If you don't have the needed policies or if what you have needs an overhaul, we'll set everything up (including the needed applications and infrastructure) for you.
Once we've got everything in place, you won't have to worry about the vulnerabilities mentioned earlier. In addition to that, your organization will already be capable of preventing the following:
Access to company information when the phone ends up in the hands of anyone other than the authorized user.
Being billed for phone usage due to virus activity
Unauthorized phone activity monitoring through spyware
Other disruptions caused by mobile-based malware
Other defenses we're capable of putting up include:
Questions or concerns? contact us.